I am asked so many times "How do I learn to make candles?". The obvious answer is to read the articles on my website! And stop in on my YouTube Channel!
Learning to make candles takes time and practice. Not everyone learns at the same pace and by the same methods. Today we have the internet to help us.
Not everything online for candle-making is correct. So I am putting together a list to help understand what content is worth your time. Keep in mind that virtual learning does not replace what you would learn in a classroom with a teacher by your side.
I have several articles for beginning candle making
I always recommend starting with a class that includes a candle-making kit first. This type of class is like test driving a car. The process is pre-determined for you and you experience your first set of candles with the decisions made for you.
CandleScience has a great source of information as well as instruction to go with their kits.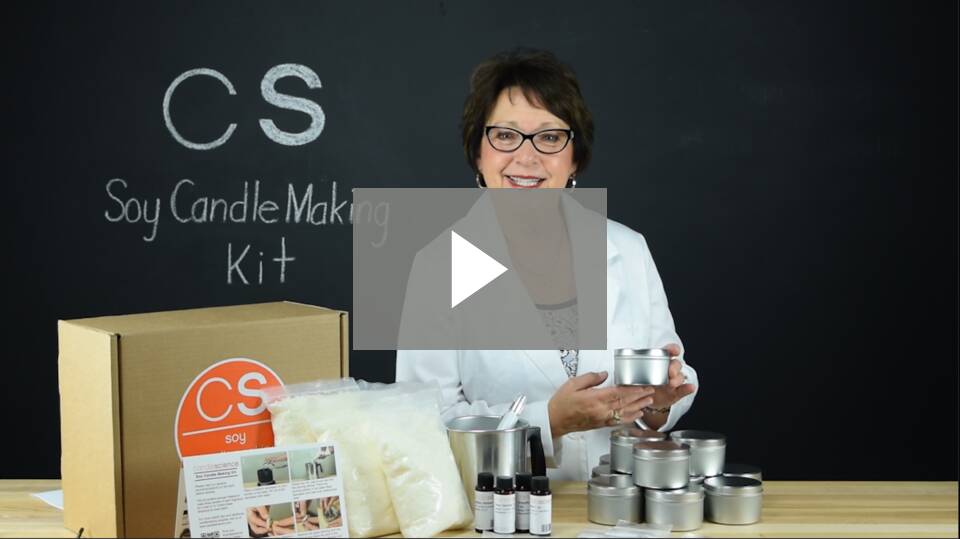 Soy Candle Making Kit Instructional Video – CandleScience
The instructor explains what comes with the kit and what additional items you will need to supply to make your candles.
The instructor gives you tips to set up your work area and what you need to clean up.
She gives you detailed directions on how to make the candles in your kit.
She also shows you how to clean your equipment after you make your candles and gives you additional tips.
Now that you have taken a test drive it is time to make more candles. Practice is the key. You will need to learn how to pick the containers and fragrances custom to you.
Candle making is a science and an art form. You will need to do some research and homework. Keep a notebook and write things down.
Brambleberry has produced an awesome candle-making course online that explains the methods for choosing vessels, candle wax, and wicks.

LadyCIMONNE Candle Co. is another great tutorial for candle-making for the beginner.
She has several videos on Youtube that are informational and worth watching that I can recommend.
Another big candle maker on Youtube is Standley Candles and he has a Facebook Group for support.
Jeff Standley also has an online candle-making class but it's not free. He has made several videos on his youtube channel that are worth watching.
There is also more to candle making than container candles. Pillar candles, especially beeswax candles are very popular.
Bob Binnie has produced a great video on how to make beeswax candles using silicone molds. Please watch.
Here are a few other Channels I would recommend.