Adding a candle wax embed to candles or wax melts can give it that final touch or signature look. Candle embeds can be a single simple element or a collage of items made from candle wax to look like your favorite dessert. Let's learn how!
What is a candle wax embed?
A wax embed (embellishment) is an accent piece or collection of pieces typically made from candle wax. A wax embed can be attached on top, within, or made as an integral part of a candle or wax melt. Wax embeds are frequently made from molds replicating symbols, characters, or everyday items.
All candles require testing. I have included affiliate links to help you in your candle-making journey. We may earn money or products from the companies mentioned in this post via affiliate links to products or services associated with content in this article.
The most common wax embeds are food-like items such as berries, cookies, or garnishes for dessert candles and accent symbols like moons, stars, and crystals.
Best wax for candle embeds
The best wax to use for candle embeds is the IGI 6006 paraffin/soy blend. This wax is easy to work with. Wax embeds should be made from harder wax. Unlike container soy wax blends it does not frost and the rigid structure creates defined edges for a professional look.
Pure soy wax can be used with or without an additive such as Vybar for strength but the softer structure will not de-mold as easily.
Soy waxes may be easier or more appropriate to use when manipulating candle wax for items like an ice cream scoop or for variation in cookie shapes. These can be made with a mold or with softer waxes without a mold.
Read more on blending candle waxes here.
How to Make Candle Embeds
Melt IGI 6006 candle wax to 185 F and add candle dye to match your item and your choice of fragrance oil (optional).
Pour melted candle wax into a silicone mold selected for your project.
Let the candle wax congeal and set for several hours.
Stretch the silicone mold to release the wax.
Remove the embed from the silicone mold.
Wax embeds (or candles) can be dry brushed with liquid candle dye to detail the item.
Set the wax embed aside to completely dry and cure for at least 24 hours
Store embeds in an air tight container.
Clean the mold after each use. Some molds need a mold release spray.
How to make candle wax embeds look like real food
Similar to painting, mixing candle dye for shading candle wax embeds helps to achieve a more realistic look. For example, fruit is not a flat red or blue. The fruit has dimension through a variety of shades of the same color.
The project I was working on in the picture above was intentionally "fake" food. Painting the wax embeds with liquid candle dye would have made the embeds look like real food.
Candle dye can also be mixed to achieve a variety of base colors when making embeds. You can make your own specific shades of primary and secondary colors.
How do you make candle wax chunks?
Candle wax chunks can be made by pouring layers of wax in a mold and cutting into squares while the wax is still soft but set.
Chunk Candles are made by pouring wax (fragrance, wax, and dye) such as IGI 6006 wax in a shallow pan (9″ x 13″ ) approximately 1/2″ deep. After the wax has set but while it is still soft, cut the wax into 1/2″ squares. Let the 1/2″ cubes sit for about 2 hours.
Fill a candle mold that has been prepared with a wick with chunks of candle wax. Fill the mold with regular wax. A square candle works best. They can be ironed or finished on a flat electric skillet to bring out the color of the chunks.
A large embed carefully placed in the center of a candle can be crafted similarly using this technique.
This can be done with gel wax to make ice cubes for candles that look like drinks.
What can you embed in soy candles?
Not all candle embeds are wax. Some embeds are stones, gems, or crystals. I have an article about making candles with different types of embeds you may be interested in reading.
Often candle makers use metallic charms or jewelry for embeds for special candles. There are types that use floral embellishments, etc., but that type becomes risky as the items are flammable.
DIY silicone molds for candle wax embeds
How to make candle embed molds
Making molds for your candle embeds is easier than you think. You can make molds from everyday food items to use for your candles. It helps if you are crafty in the kitchen but if not, visit your local bakery.
There are a few things to keep in mind when making molds for your food candle embeds.
Any food you use must be thrown away as it is no longer edible.
Items like cookies or cakes need to be brushed off to reduce the crumbs. I used the soft chewy chocolate chip type to mold. The Oreos stay together fine. I just brushed off a little with a craft paint bush. A little crumbs don't hurt anything.
Wet items are a little tricky. Dry them off with paper towel or a little dusting in cornstarch. A little moisture is ok.
Thinner embeds are more likely to break. Try to make yours so that they come out of the molds easier because they are beefier.
Some food items like frosting can be molded if it is made from royal icing and allowed to harden a few days. I went to my local bakery, and they made frosting tops for me in a box that I could pour molding medium in. They were so great about it!
Food items like doughnuts can be set out to dry for a few days and then sprayed with polyurethane to hold their shape so you can mold them.
Now that you have some of the rules to food mold making, it's not much different than regular mold making.
Typically, when making a mold the object is placed in a form and silicone poured over it. This works for larger food items such as cakes or donuts.
For fruit or cookie molding, I find it easier to pour the molding medium and push the items into the silicone mold medium.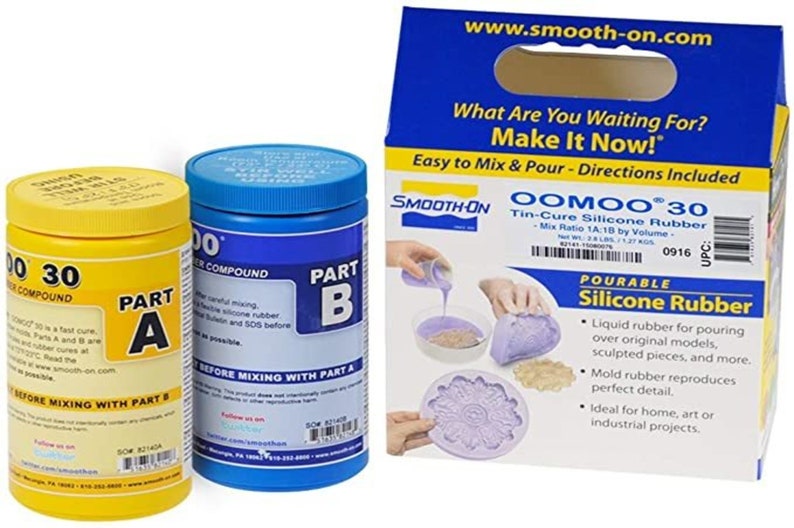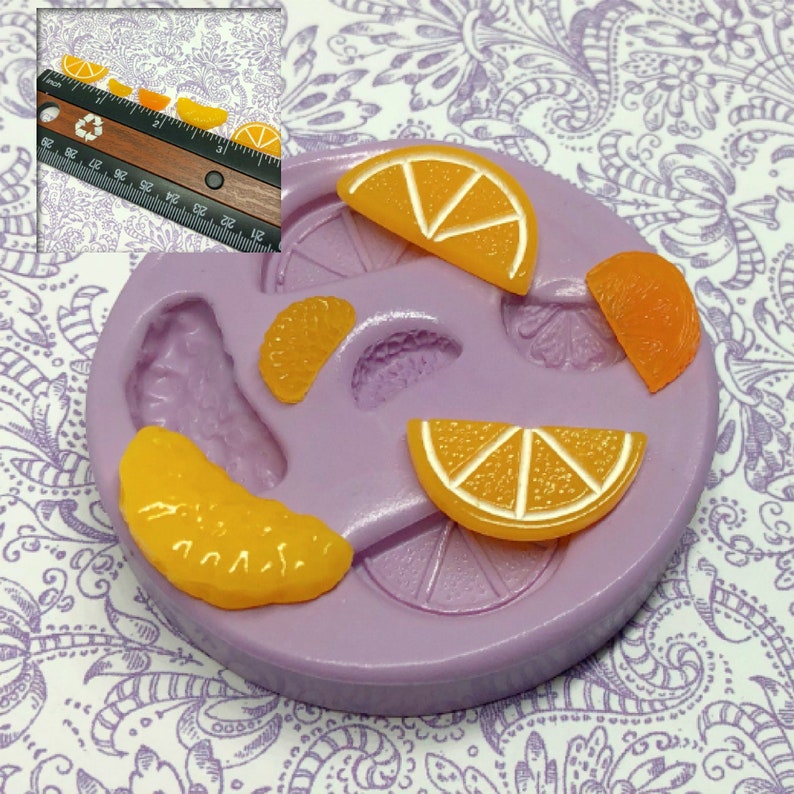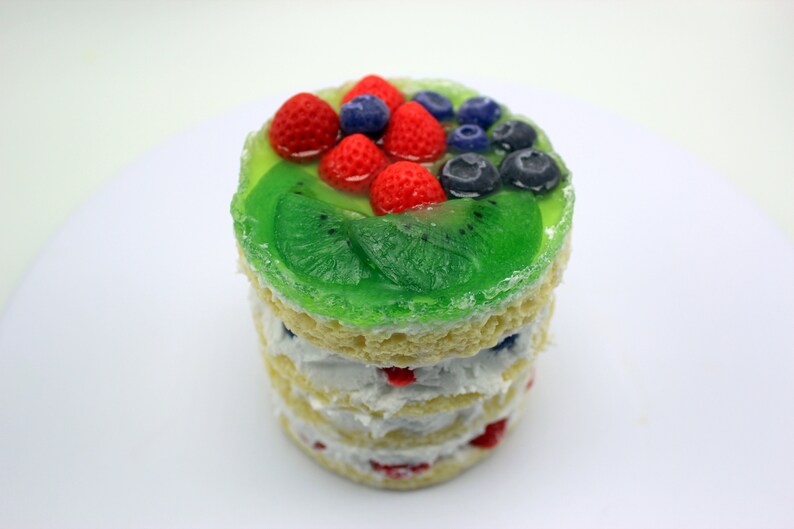 How to make wax embeds for gel candles
Many gel candles are made with non-wax items as embeds to create a scene at the bottom. Most common are the seashell gel candles we all see. But there are other types made with gel wax.
Fill a mason jar (pre-wicked) with strawberry embeds, some cut in half. Fragranced if desired.
Add a drop of red liquid candle dye to medium density gel wax heated to 200 degrees F and stir.
Pour the liquid gel candle wax into the jar of strawberry candle embeds until full.
Trim the wick to 1/4″ from the top. This candle will look like a jar of strawberry jam!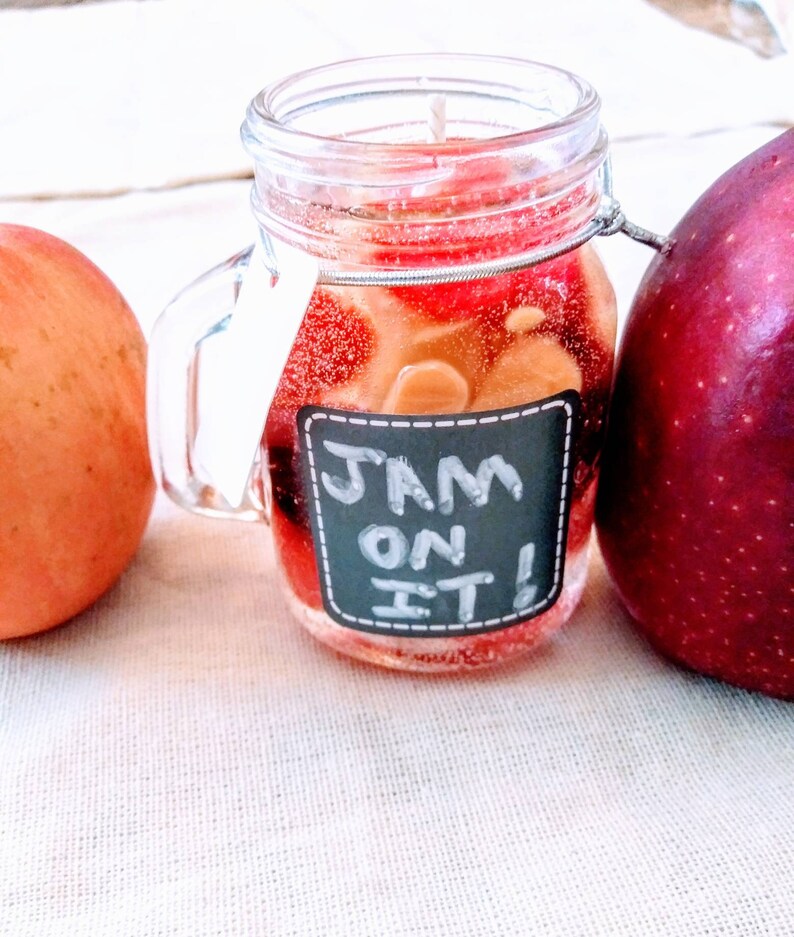 How to make candles with embeds
Determine what type of candle you would like to make. Candle wax embeds are used in several ways.
Candle embeds can be accents to help describe the candle or dress up the candle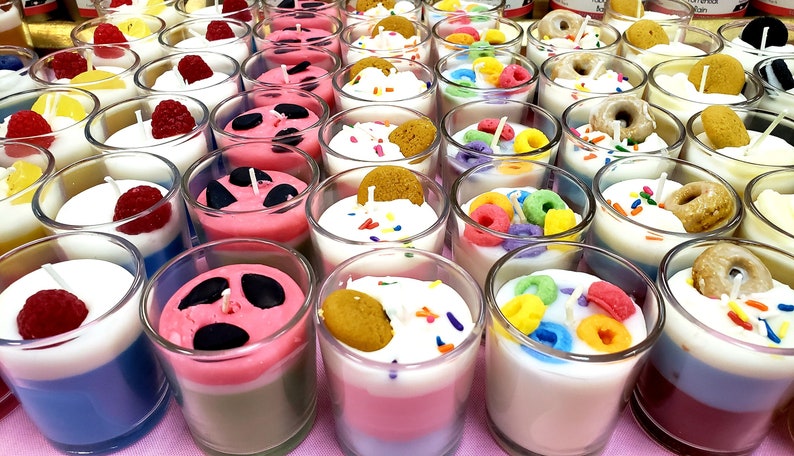 Candle embeds can be the bottom or top half of the candle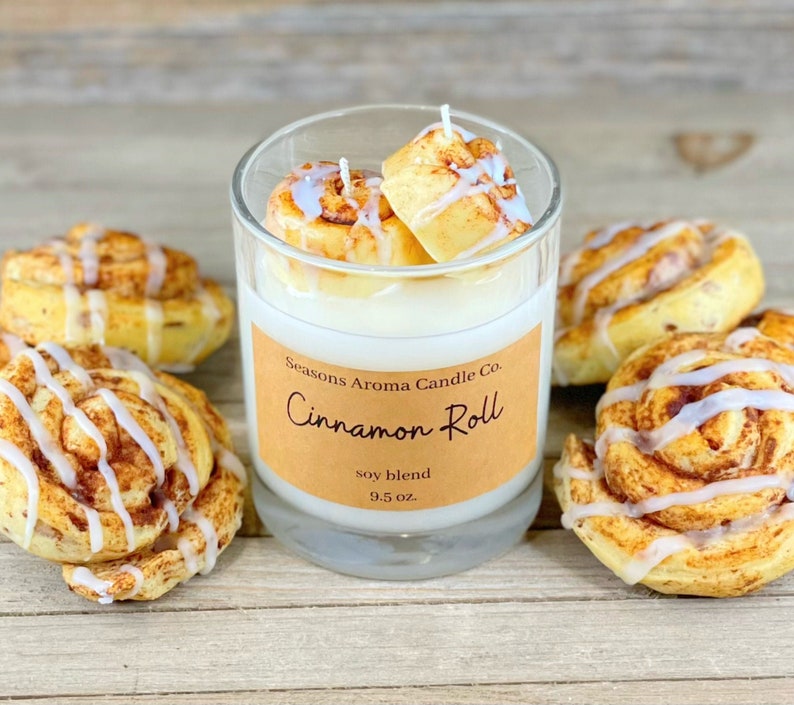 Candle embeds can be the entire candle or layered to make up the candle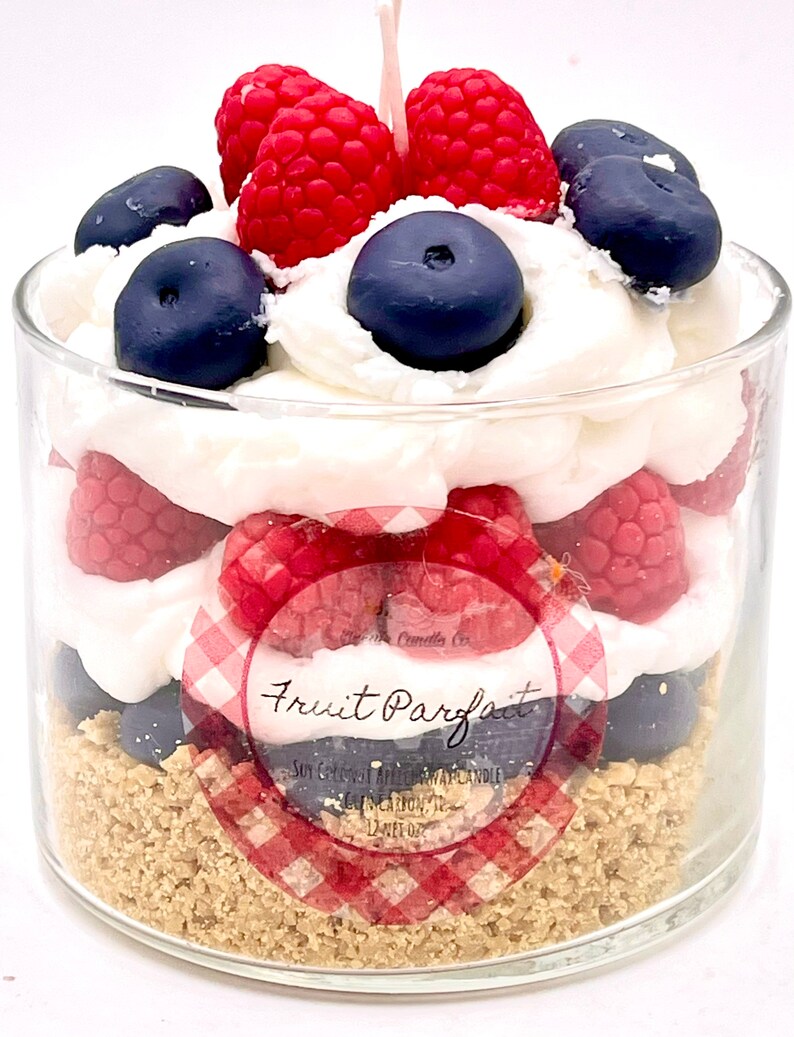 I have more about making candles that look like food and desserts.
How to stick candle wax embeds on top of a candle
Wax sticks to wax. After you have made your candle, use a heat tool to melt the top of the candle until a small pool forms. Place the embed into the melted wax and let cool.
How to embed items into homemade candles
Many items can be placed on top of candles for an accent. Use a heat tool to create a small pool of wax to push the embed gently in place.
Candle wax embeds can also be placed in the center of candles by layering. A large wax embed of a heart, for example, can be placed in a candle tin and candle wax poured around it for a dimensional effect.
How to use embeds for candle wax brittle
Wax brittle is a very popular wax melt and can be so much fun by adding embellishments with wax embeds. While the wax is still liquid, place embeds on top to decorate.